Starting a Career in Senior Living: What to Expect
Whether you're looking for a new industry to work in, or a job that has purpose, the senior living industry provides a variety of career opportunities that attract individuals representing a wide range of skill sets and talents.
Although there can sometimes be negative stereotypes associated with the senior living or long-term care industry, it's actually in the midst of a renaissance with next-generation design and innovations taking shape.
The change comes as a growing portion of Americans are reaching retirement age and demand for retirement options increases.
This has led to a growing number of exciting career and job opportunities in the field.
If you're interested in becoming part of a growing industry with plenty of opportunities for career advancement, here's some helpful advice to get you started.
What Kind of Opportunities are There?
There are a wide variety of positions in senior living that cater to many different skill sets.
Opportunities exist in the following areas:
dining and hospitality
sales and marketing
activities and life enrichment
teaching, education and childcare
administration
social work
medical and nursing
environmental services
maintenance
therapy (occupational, physical, speech)
and more!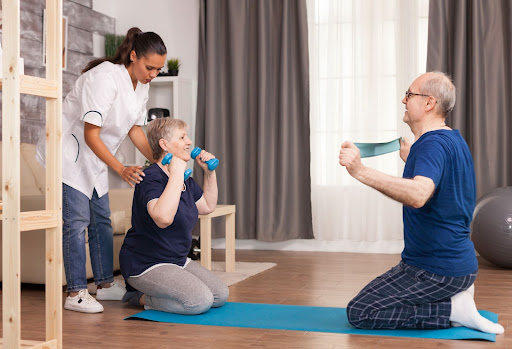 Is Every Community the Same?
There are several different levels and types of senior living communities, with the primary focus varying.
Independent Living – homes, apartments, or condo-style living. Residents are mostly active and do not require assistance with daily activities.
Assisted Living and Personal Care – for older adults who value their independence, but need some assistance with daily activities and medication reminders.
Memory Care – tailored personal care for seniors who have been diagnosed with Alzheimer's or other dementias.
Skilled Nursing and Rehabilitation – geared towards short-term rehab due to injury or illness take a look at the levels of care information and revise.
How Much Can I Expect to Earn?
Demand is high for qualified professionals in senior living.
Salaries in senior care will vary widely depending on position, from entry-level hourly pay, to salaried positions.
And as the need for workers continues to grow, Masonic team members can expect competitive pay and benefits packages including:
paid time off
continuing education support
discounts for childcare
Verizon unlimited mobile plan and a free phone for $36 per month
free TARC bus passes
impact fund for times when you need a little help
health, dental, and vision insurance
company-paid Insurance
health savings and flexible spending accounts
quick access to earned money
employee assistant programs
PayActiv: Timely Access to Earned Money
Masonic understands the waiting period between pay isn't always ideal. PayActiv allows you to access the earnings you made each day, giving you more control over your finances.
What's the Work Culture Like?
The communities are what makes working in senior living so unique. They're homes, after all. And when you come home to work every day, you begin to feel like family.
Senior living is family-focused, caring and compassionate.
Our holistic approach to care impacts not only the residents but their families and loved ones as well. Establishing and keeping close ties with the families of residents and patients is important to sustaining a positive and caring work atmosphere.
Growth is also integral to the senior living experience.
Senior living often inspires others to go above and beyond in the name of care.
At Masonic, we offer financial support to our team members wishing to further their education, whether that's in a nursing certificate or degree, a training workshop, or other educational endeavors.
Stay up to date on new job postings, resources and updates by joining our marketing newsletters.
Will I Make an Impact?
The decision for an individual to move into a community shouldn't be taken lightly. It's important for senior living team members to help navigate the many options and decisions.
From a simple morning greeting to a shared photo of family pets, interactions small or large collectively make a difference each and every day
No matter the role, your impact will be acknowledged and appreciated.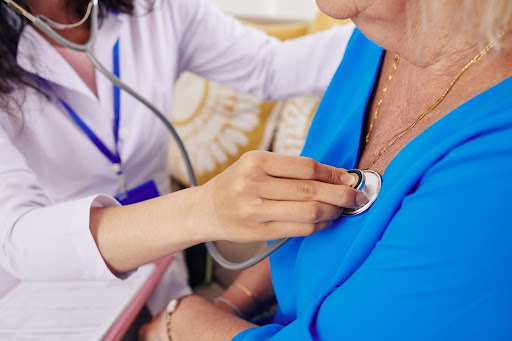 What's the Hiring Process Like?
If you're considering a career to senior living, it helps to know the steps of the hiring process. Although each community will be different, most follow this hiring structure.
1. Submit Application Online
The majority of job postings happen online. Application submissions are typically done electronically and take less than ten minutes to complete.
2. Interview
Qualified candidates will receive a notification for an interview. The interview will be conducted either in-person or virtually.
3. Orientation
The first days after joining our team, you'll be guided through orientation and onboarding, get to know the building and facilities, and be introduced to residents and team members. Congratulations!
Starting your career in senior living is as easy as applying online and could be the opportunity you've been waiting for.
Find more information about our many career opportunities in senior living by visiting our careers page.
November 22, 2022