What's It Like Working In a Senior Living Community?
Active lifestyle, high tech and carefree. Believe it or not, these terms are commonly used to describe aging adults and their post-retirement lifestyle choices.
Today's retirees are known to find pleasure in things like breweries, fire pits and sustainable food. They're well integrated with technology and expect their retirement options to be as well. That's why senior living communities around the nation are introducing luxurious amenities like restaurants, movie theaters, creative art studios, beauty salons, spas, and more.
In recent years, aging adults have started moving into retirement and independent living communities earlier. Seniors looking to downsize from existing living scenarios and enjoy amenities in their retirement years have opened up many new career opportunities in the industry.
You might be wondering what senior living careers are like, and what can one expect on a daily basis?
From dining services and hospitality, to marketing and sales, there are limitless full and part-time opportunities to begin a promising and stable new opportunity in this increasingly growing industry.
Dining and Hospitality Services
Looking for a break from long hours, late nights, weekend rushes, and bad tippers?
Regardless of your background in cooking, serving, managing, hosting, or dishwashing, jobs in senior living dining services are a welcomed relief from the fast-paced, unpredictable restaurant environment.
That's because there are simply fewer surprises. There's no unexpected midday rush, no last-minute orders, or canceled call-aheads. Even with closing duties, you're typically out the door no later than 8 pm.
The best part?
Residents are appreciative of your hard work and are sure to let you know this.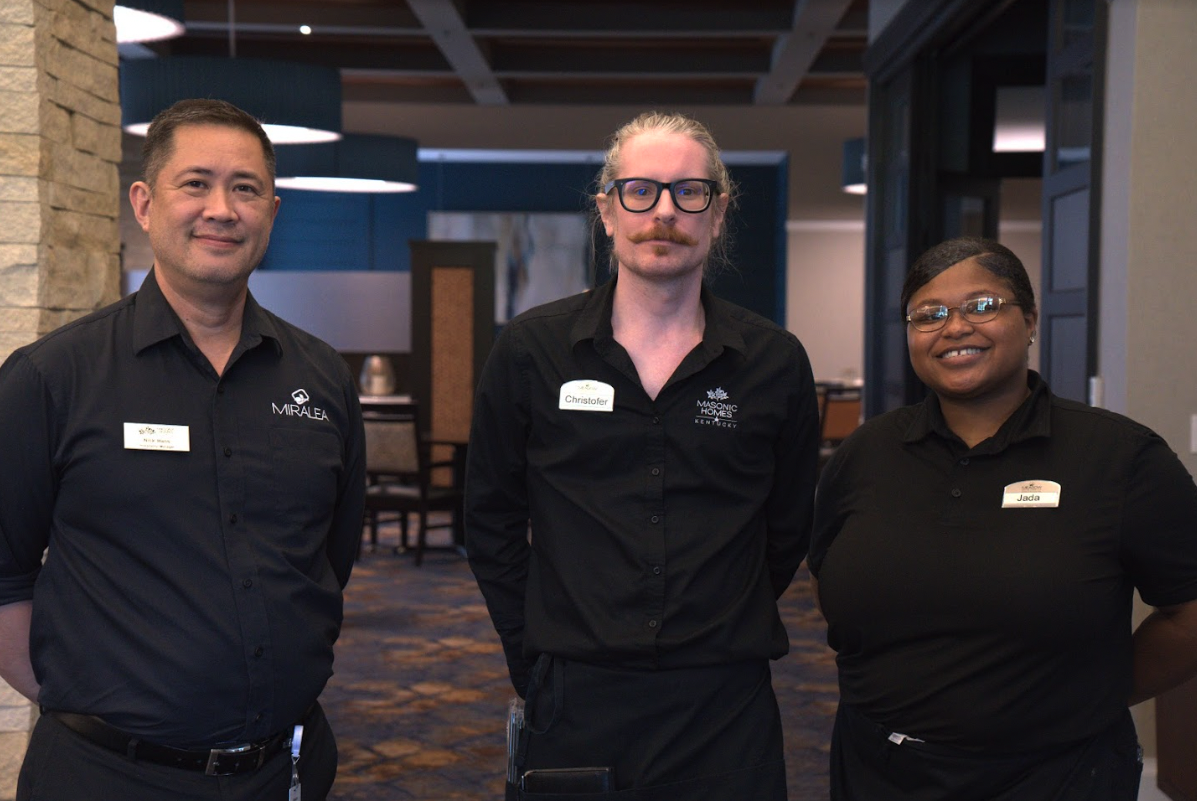 A Creative Kitchen
The kitchen of a senior living community is far from boring.
Since aging adults today are more health conscious and wellness focused than ever before, they're not settling for the traditional senior care fare. They expect high-quality, fresh food that keeps them feeling full, fit and in good health.
So that leaves plenty of room for creativity in the kitchen. A career in senior living promises opportunities to approach dishes uniquely, without the added stress and workload of working in a restaurant setting.
Just starting your career in the food industry? An entry-level position in senior living is a great way to gain valuable experience and refine your cooking skills as you jumpstart your career.
Health and Wellness
Assisted living, personal and memory care communities require a team-driven approach by RNs, LPNs and CNAs.
Duties are structured, and typically follow a day-to-day routine with varying lengths in shifts.
On top of competitive pay and benefits, what sets these communities apart are the relationships you're able to build with residents.
Senior communities aren't hospitals. Residents stay for long-term periods and truly consider that community home, which often makes nurses and staff feel more like family.
Nursing staff in senior living communities enjoy long lasting relationships with both residents and families. Expect sharing of stories, photographs, and little-known family recipes.
The gratitude and love given by residents create a lasting impression that's felt long after you leave for the day.
"Even when you're in the real world and things seem kind of gloomy, you can come in here, and you get a happiness and a joy from them. Getting to hear their stories, their history, all of it so impactful. It changes the way you look at the world."
Amanda Dowdle, Life Enrichment Director
Activities and Resident Engagement
Staying socially engaged and physically active offers a range of health benefits at any age. But they're especially important for aging adults.
Activities and life enrichment directors and coordinators help residents build and maintain lifestyle habits that improve their physical, mental and spiritual health through planned activities.
These might include coordinating a visit to a local zoo or aquarium, planning parties and socials, or leading a yoga session. Engage and entertain residents by developing workshops, planning sporting events and holiday-themed parties, booking educational sessions, and offering new, cutting-edge fitness classes.
Creativity, great communication and attention to detail are necessary to plan and coordinate activities on a day-to-day basis.
And with seniors focusing more on health, wellness, and preventative care, there's no shortage of promising opportunities in the field.
"We are the 'fun crew'. We're the ones that get to bring all the fun stuff to the residents. Anything and everything that they can dream up, or we can dream up to make happen, we make happen."
Amanda Dowdle, Life Enrichment Director
Sales 
Consistent salary, opportunities for advancement and a clear career trajectory are just a few of the benefits sales team members enjoy at senior living communities.
If you're passionate about helping older adults live a carefree lifestyle and have strong relationship building and interpersonal skills, a position in sales could be a rewarding career choice for you.
Marketing 
Creative types rejoice! Marketing jobs in senior living require imaginative new strategies to tell captivating stories that move people.
This constantly evolving industry creates exciting opportunities for experimentation and room to exercise new creative directions through popular digital platforms.
That means creating captivating social media posts, on-site film and photo shoots, producing interactive content, as well as coordinating and designing websites, brochures, leaflets and other marketing material.
And with nearly 60% of 65-70 year olds owning smart phones, it'll take a innovative approach to catch their attention.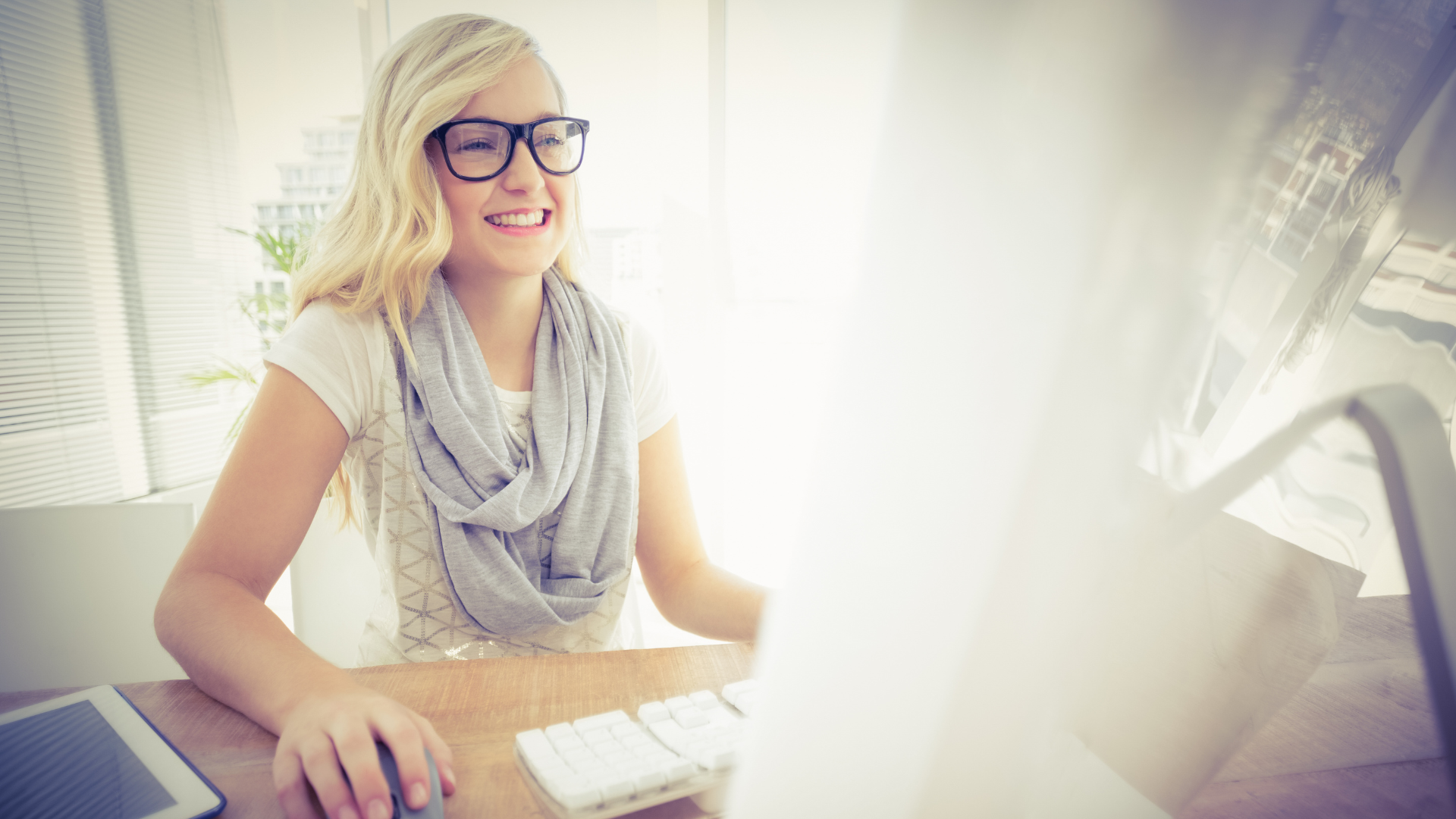 Administration
Administrators keep a community balanced. They're tasked with making sure everything moves in working order; including creating and maintaining a positive work environment, building culture, creating teams, making schedules, and most importantly, ensuring the physical and mental safety of every resident and member of staff.
Luckily, this isn't a one-person job, it requires a team-driven administrative approach. Several positions fall under this category including:
receptionists
licensed administrators
executive directors
office managers
Continued Education
Searching for a streamlined path to becoming a CNA without the high out-of-pocket costs?
Are you looking for a job where you're respected at an organization that pays for ways to advance your career?
Many senior living communities offer continuing education opportunities to staff at little to no extra cost. Such programs reduce the burden of education costs for employees and help pave the way for higher pay and career growth.
Research shows that employees who receive continued education programs from employers are often happier and feel more fulfilled at work.
"We have a lot of different programs to help further people's education. Starting off with CMT first, and then go on to nursing school, whatever you want to do."
Ramecca Brookins, Staffing Coordinator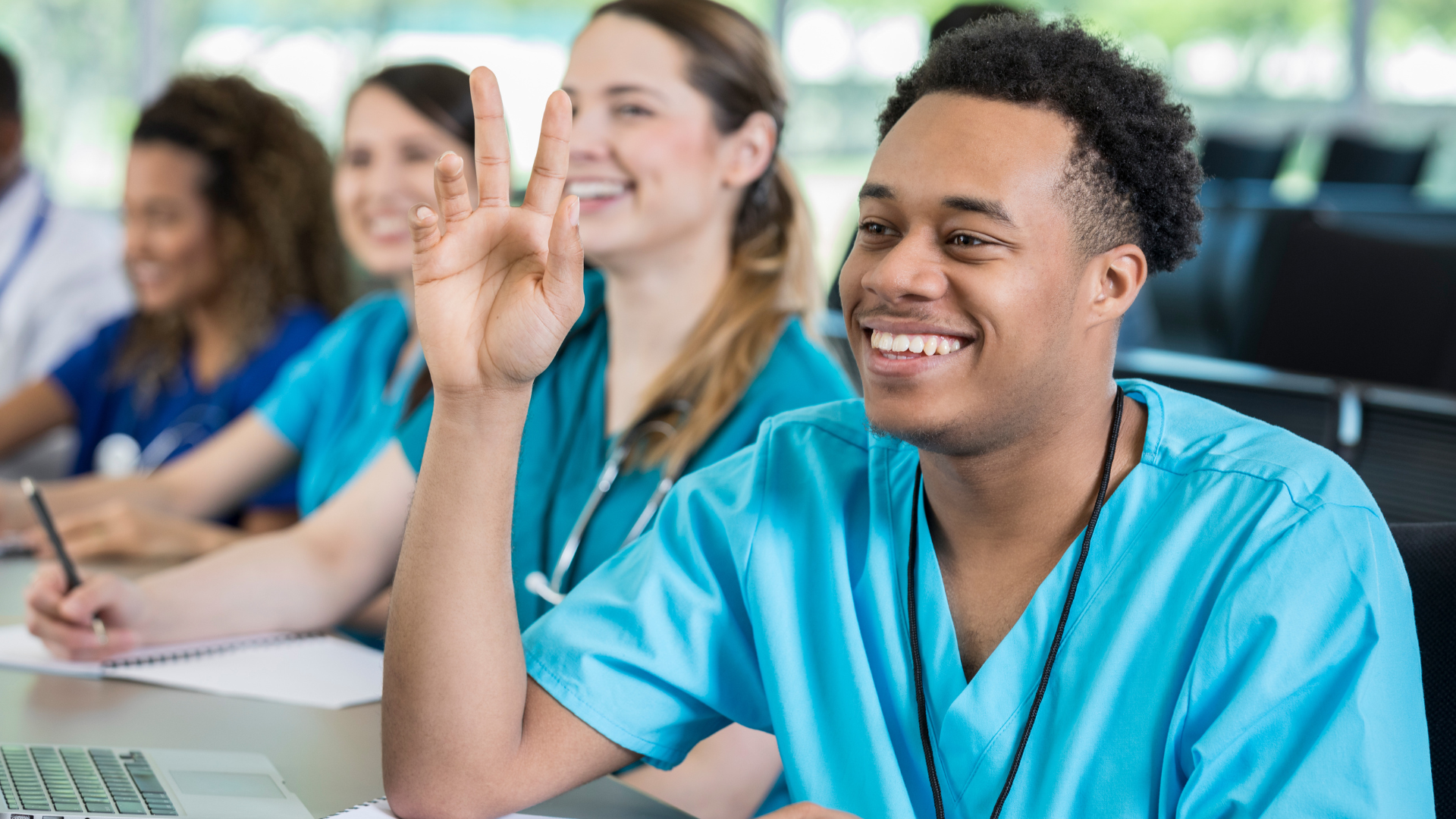 Housekeeping and Maintenance 
Housekeeping and maintenance staff are vital team members and are tasked with keeping the community clean and welcoming for residents and guests.
But there's something more unique and special about working at a senior living community.
You'll be in good company.
Team members are welcomed daily by appreciative residents. Expect hellos each morning and goodbyes as you leave. Exchange smiles, stories and pictures of loved ones. The positive energy is contagious.
"My favorite thing is just hearing the stories that each resident has to tell. They all come from different backgrounds. They kind of pave the way for us, and so returning that favor to them, being willing to listen, and just be a friend to them and a loving person in their life is important."
Lakken Miller, Resident Services Coordinator
Get Involved
Forget about the old, outdated senior living stereotypes you may have heard about in the past. Senior living is constantly evolving with creative, new industry standards around dining, technology, wellness, and even approach to care.
What's left to discover is a growing industry full of promising, well-paid career choices in a field where your impact is felt.
Find more information about our many career opportunities in senior living by visiting Masonic Homes Kentucky.
October 10, 2022