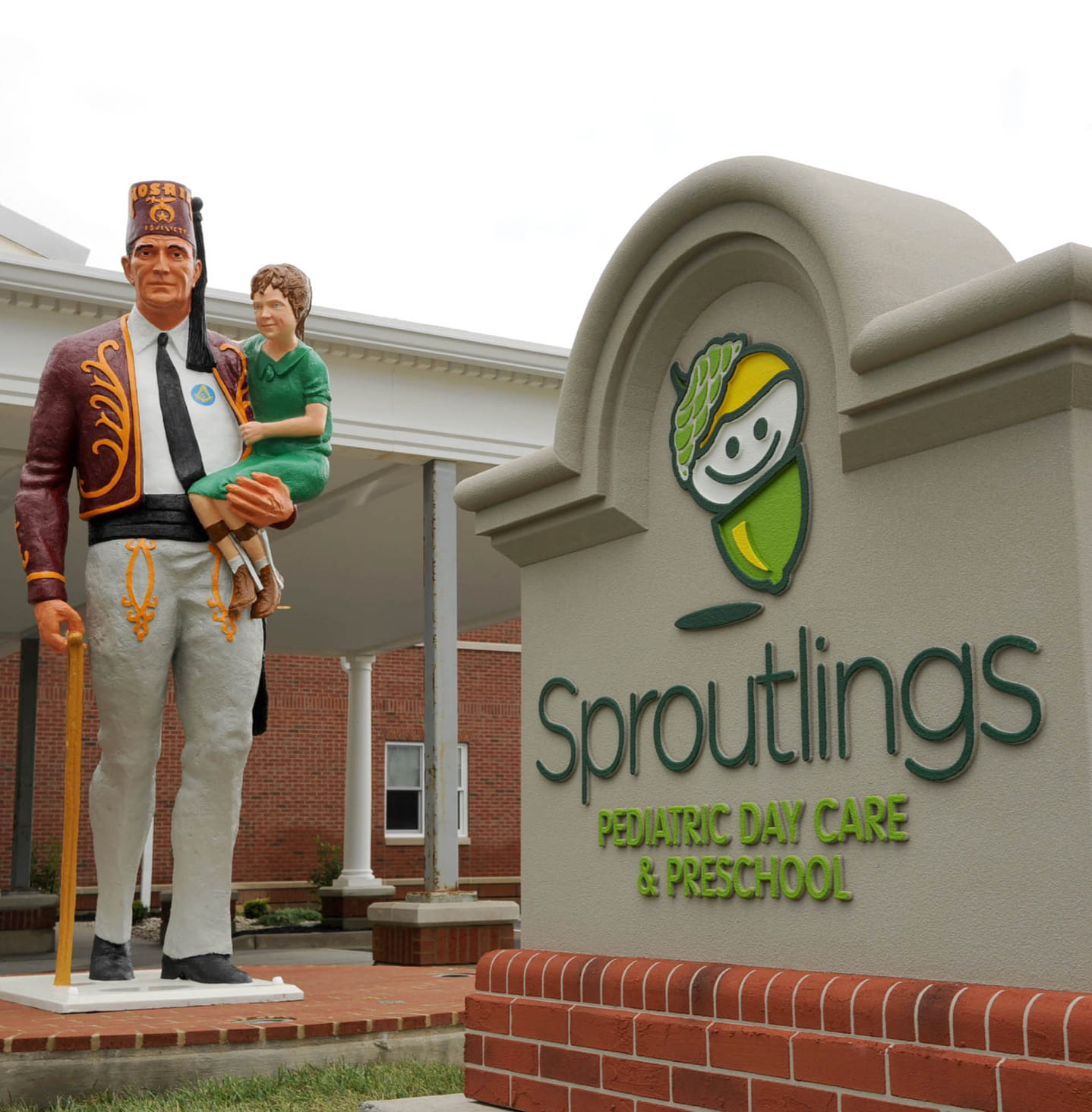 Day Care & Preschool
Sproutlings Pediatric Day Care & Preschool at Kosair for Kids Center in Louisville, KY, is an exceptional place for kids to thrive. With integrated day care and preschool services for both medically-fragile and traditional children, our "one family" approach allows every child to learn, play and grow with all the others.
Our unique approach begins with our designation as a Prescribed Pediatric Extended Care (PPEC) center for medically fragile children, and continues with our integration of pediatric day care and preschool services for typical children. It is also an added bonus to have Associates in Pediatric Therapy located on the same Campus. Sproutlings is an extraordinary place where every child can feel cared for, comfortable, safe and stimulated. It offers state-of-the-art resources for age ranges from infants through preschoolers.
explore sproutlings