Dialysis
A diagnosis of kidney disease doesn't have to mean hours spent every week in a clinical hospital setting. If you're looking for skilled nursing facilities or assisted living with dialysis near you, you'll want to explore Sam Swope Care Center, a renal center in Louisville, KY, where you can receive the specialized dialysis care you need in a comfortable environment with comprehensive support services.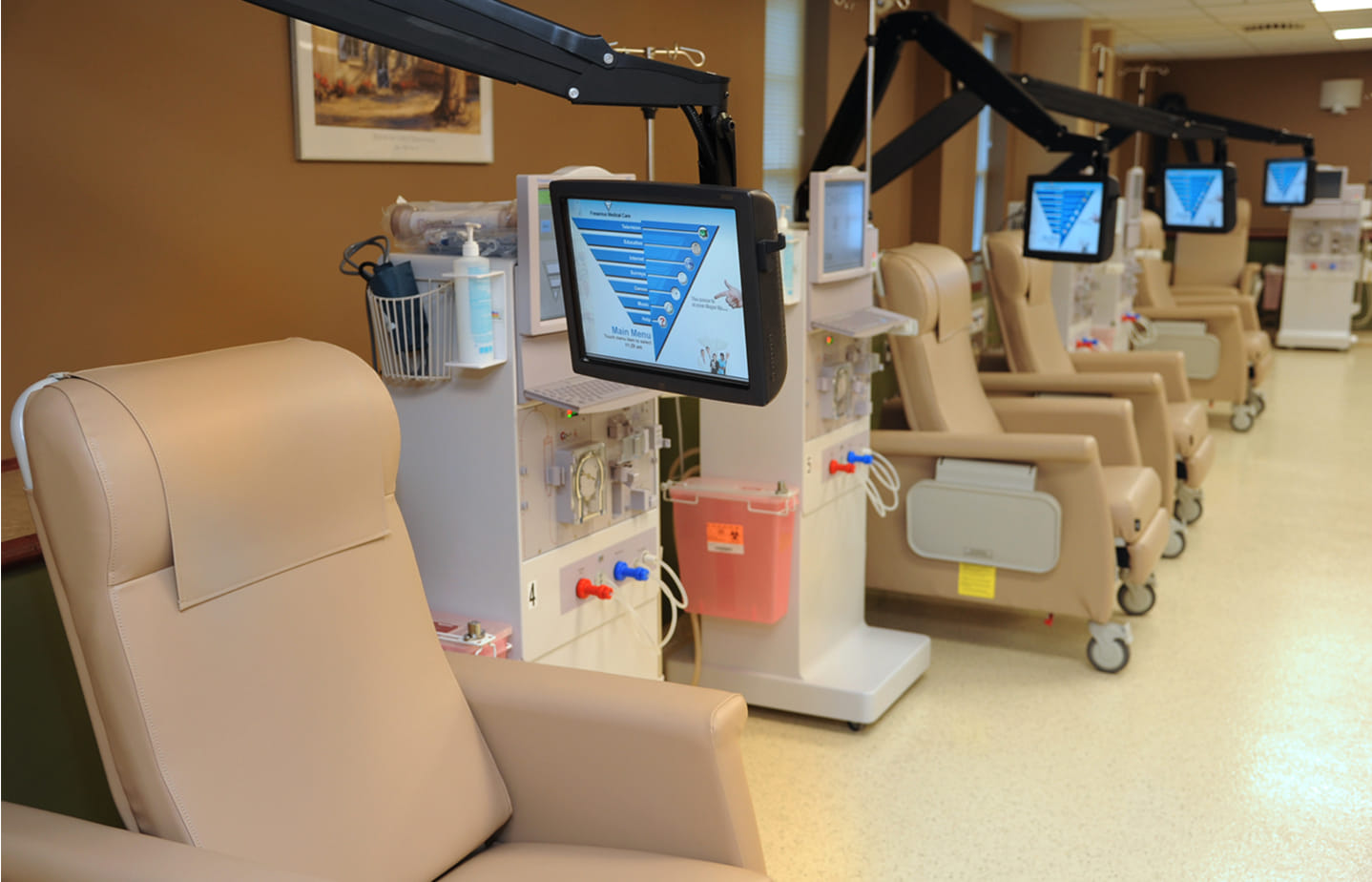 State-of-the-Art Renal Care
Hemodialysis services are offered in partnership with Fresenius Medical Care, one of the world's leading providers of kidney dialysis service and renal care and staffed with their team of experts. The dialysis center features heated massage chairs with individual touch-screen entertainment systems at each service station, offering satellite TV, XM Radio, high-speed Internet and games.
learn more