Your Aging Care Visit Checklist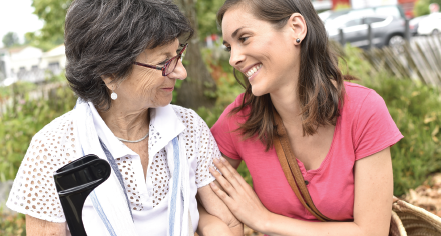 By Jade Goble
Asking the right questions is key to finding the right aging care community. Jade Goble, client services director of Grove Pointe Assisted Living and Crescent Grove Memory & Personal Care, suggests using her checklist on your visits.
Location and curb appeal
Is the community convenient to shopping and medical care facilities? To family and friends?
Does community include access to greenspace for residents? Is it wheelchair accessible?
Are grounds well maintained?
First Impressions
Is lobby clean and well lit?
Is reception area staffed, and are you greeted promptly?
Is check-in process simple, while also being secure?
Observing as you go
Does your tour guide greet staff and residents by name?
Are you able to view the majority of the community, or is your tour limited to a small number of highlights?
Is the community clean and odor-free?
Observing other residents
How does your tour guide interact with residents who have a need or request?
Are residents enjoying the common areas?
Do residents appear well-groomed and appropriately dressed?
Dining experience
Are tables clean and set?
Are dirty dishes promptly removed, and does the floor appear to be swept/ vacuumed following each meal?
Do residents appear to enjoy their meal selections?
For more information, check out these Caring Considerations while you're searching for the right aging care community for you or a loved one.
August 17, 2018