Why Assisted Living Jobs Should be at the Top of Your List
There are many professions that are needed to help an assisted living community run smoothly. While some people might be familiar with assisted living, most people don't know the diversity of roles available at senior living communities. From caregivers, nursing assistants, hospitality, administration and management, to maintenance and housekeeping, there's a broad range of opportunities available in the assisted living profession.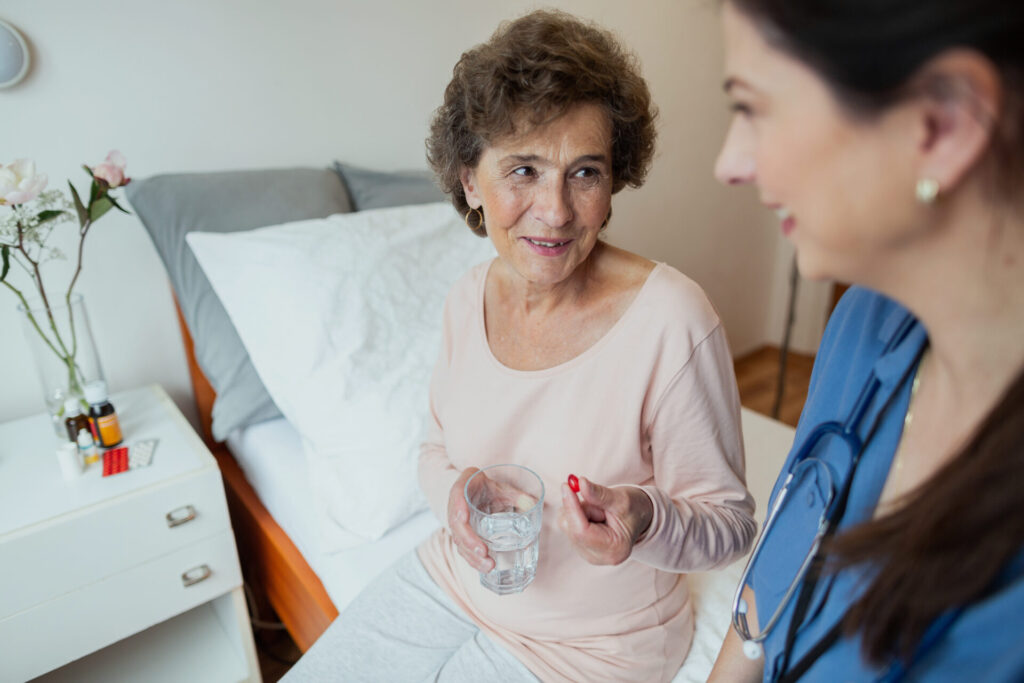 What to Expect
When working in senior living, there are two things you can expect: career growth and new experiences. Careers in senior living are known for providing great job security. If you're looking for a long-term job that can provide you with many benefits and opportunities, senior living might be the industry for you.
You can also expect to be constantly learning new things. Through training, work experiences, or listening to a resident's stories, assisted living employees are constantly learning and growing in their field. You can expect that some days will present their own challenges, but those challenges are meaningful and worthwhile. Expect to find and build a work culture that is supportive and collaborative. Expect to jump into a career that is fulfilling and life changing, not only for yourself, but everyone you interact with.
The Benefits of a Career in Assisted Living
Professionals who work in this industry are often deeply compassionate, hardworking and purpose-driven. Every position provides the opportunity to develop meaningful relationships with residents and coworkers, whether working directly in direct resident/patient care, administration or in a support role like maintenance or dining services. Careers in assisted living bring a sense of purpose knowing you are making a difference in the lives of others. In many instances, employees become like a second family to residents.
As we continue to see people living longer, the senior living profession will always be in demand, making it a great option for job security and growth.
Assisted Living employees show up to work everyday prepared to help residents, but sometimes the residents help the employees just as much. There is an abundance of history and wisdom within the walls of an assisted living community. Residents sharing first-hand accounts of historical events, personal values and lessons learned. Assisted living jobs are also less physically demanding than other skilled nursing or personal care positions, which is a major perk. In an assisted living environment, you can expect to spend more time caring for your residents and less time on your feet throughout the community.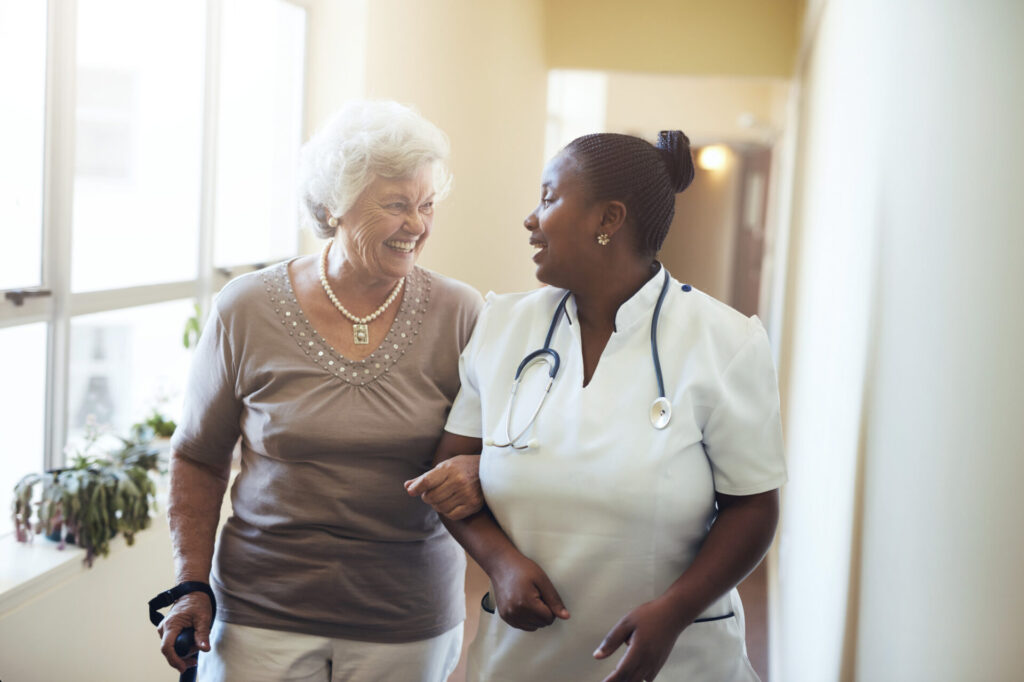 Everyday is an opportunity to find new ways to tackle daily challenges. Whether you are assisting a resident/patient with living skills like eating, showering and walking, or finding new ideas to engage and enrich the lives of those in your care. No matter the task, assisted living team members can find comfort in knowing that what they are doing matters.
Here at Masonic, we offer a wide range of perks and benefits including:
Free TARC monthly pass
Get paid early through PayActiv app
Free uniforms
Care Clinic on campus
Referral bonuses
Child care discount at Sproutlings Pediatric Day Care & Preschool on campus
Job training, education support, and career development
Recognition for years of service
Resources to help when you need it most – financial, housing, etc.
Paid time off that you start earning right away
Health, dental and vision insurance
403b with company match
The Challenges of an Assisted Living Job
While developing meaningful relationships with residents is a major perk of the profession, it can also be  challenging at times. Caring for others can be demanding of your physical, mental, and emotional energy.  You have probably read and heard a lot recently about healthcare workers and burnout, especially during the COVID-19 pandemic.  A healthy work life balance is important to maintain so that you thrive in your roles at work and at home.  Tips to maintain mental, physical, and emotional energy include making sure to eat a balanced diet, getting enough sleep, staying active, and talking to a professional about your stress levels.  Masonic offers a variety of perks and benefits to help our employees when they need it most. A healthy work-life balance and a communicative, collaborative team will ensure a great experience and career in senior living.
The pandemic has presented challenges for all professions, including aging care. Masonic provides care to one of the most vulnerable populations and makes some often tough but necessary decisions to protect the health and well-being of its residents/patients and employees.
Aging and death are a part of life. While one of the most compelling aspects of working in long-term care is bonding with residents, it is also difficult when someone you care for and about, passes away. Employees find grieving to become a natural part of their job. Masonic understands and along with peer support, we provide additional programs to help employees through this process.
Work Environment and Culture
These aspects of assisted living jobs inevitably create a work culture that is focused on support and camaraderie. It is important that, as a team, assisted living employees support each other through compassion, fatigue, and grief. There are many times when an assisted living team gets the chance to bond and celebrate over positive events as well. Helping a resident achieve a physical goal, a successful event planned and executed, or keeping residents healthy amidst a pandemic are just a few examples of the daily positive moments you could experience. Going through these experiences together helps bond the team and re-affirms the importance of assisted living jobs.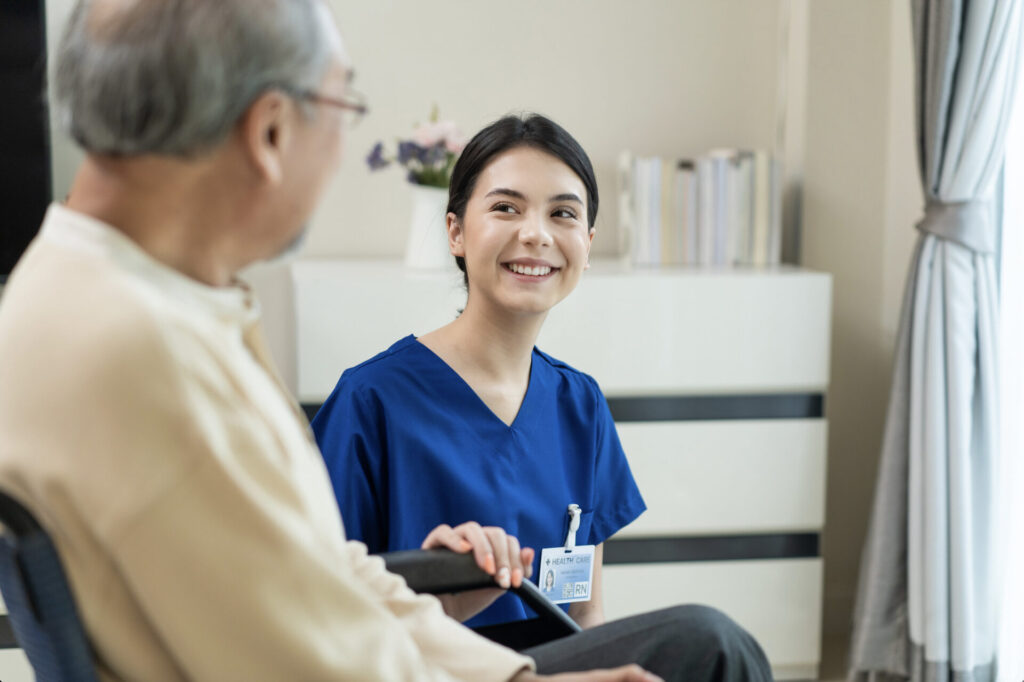 Despite common misconceptions, working in assisted living provides a diverse, exciting, and meaningful work environment. There are some repetitive daily operations tasks that occur, but every day in an assisted living community brings something new. Monday nights might bring fun and enriching activities in the common room, Wednesday a group outing to a local art fair, Friday night movies, and Sunday reminiscing on old stories. And that doesn't include all of the various moments outside of resident activities. Helping residents with laundry, light housekeeping, health reminders, taking care of the grounds, providing a clean environment, planning events, and managing office operations are just a few of the many responsibilities assisted living professionals juggle on a daily basis.
Flexible Work Schedules and Growth Opportunities
Assisted living communities provide around-the-clock service for their residents, which allows employees to have flexible work schedules. Whether full-time or part-time, employees have the opportunity to choose a schedule that best fits their lifestyle. An assisted living job allows for employees to pick between day or night shifts and weekdays or weekends. This flexibility can provide employees with a great sense of work-life balance.
Along with flexible scheduling, assisted living jobs also provide extensive growth opportunities. No matter the position, everyone in the assisted living profession has the opportunity to take advantage of learning and growth experiences. With so many career options, employees who are motivated and engaged have the opportunity to grow professionally from additional schooling to career ladders into management positions. An entry-level position such as a nurse's assistant can advance to a CNA with some additional education. An office admin can gain experience and become an executive director. A marketing associate may become a life enrichment coordinator. From management training programs to on-the-job training, the opportunities for growth are endless.
Pathway to CNA Program
Masonic is invested in providing our employees with the opportunities and training needed to grow. Our Pathway to CNA program allows for employees to make a living while simultaneously earning their CNA certification. Upon starting, our nursing assistants make $11 an hour while training to become a CNA. Once training is completed, our CNAs earn up to $15 an hour and other incentives like referral bonuses and shift differential. Many CNA's go on to become licensed practical nurses. This program generally takes two years and the starting wage is up to $23 an hour. Two more years of nursing school and they can become an RN and have the opportunity to make up to $28 an hour. In just four years, our employees have the opportunity to more than double their income and gain valuable experiences.
Starting a Career in Assisted Living
Assisted living jobs are for anyone who is searching for an exciting, flexible and meaningful career. Masonic is always searching to add passionate members to our team. If you are interested in starting a career that makes a difference while also making a living, search our current openings here.
August 8, 2022