"What Should I Do For a Living?" Career Paths With Purpose
Finding your purpose in a career starts with the common question, "What should I do for a living?". It's a big question that isn't always easy to answer. But the truth is, finding your purpose involves being open-minded to a variety of career paths. If you're a recent high school or college graduate or just curious about what career paths are out there, then keep reading!
Clinical Careers: Making a Difference in People's Lives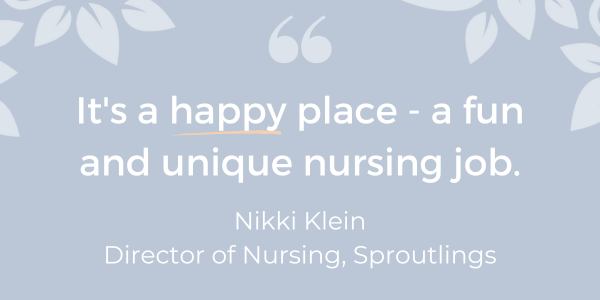 The medical field is a career path buzzing with innovation, opportunity and purpose. Nursing specifically is ranked number two in the "10 Happiest Jobs in the Medical Field." Whether that be as a certified nursing assistant, nurse on the floor or a director of nursing, this career path provides many avenues to exhibit empathy and compassion on a daily basis. Masonic Homes Kentucky offers a program called Pathway to CNA that allows you to earn a paycheck while receiving education and training to become a certified nursing assistant, at no cost to you! Additional Masonic clinical career paths include:
Nursing assistant

Certified Nursing Assistant (CNA)

Licensed Practical Nurse (LPN) prerequisite courses

Licensed Practical Nurse (LPN) program

Registered Nurse (RN) and Bachelors of Science in Nursing (BSN)
Hospitality and Customer Service Careers: Finding Purpose in Serving Others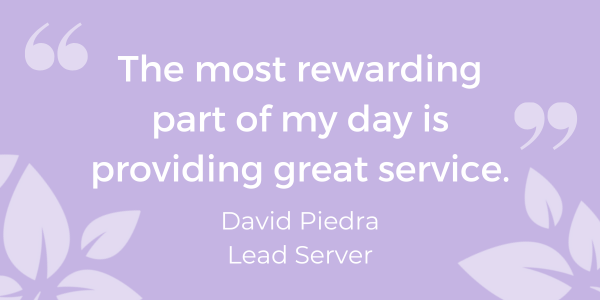 Working in a senior living community means being part of a team dedicated to providing amenities and support for aging adults, some of whom may be facing physical or cognitive challenges. Hospitality professionals in senior living have the opportunity to make a difference in the lives of residents and their families. Whether that be as a receptionist, client services coordinator, server, prep cook, or chef, these professionals play an important role in creating a welcoming and supportive environment where residents can thrive. Working in senior living hospitality is a fulfilling and purpose-driven career for those who value making a positive influence on the lives of others.
Childcare Careers: Shaping the Future Generation
Masonic Homes Kentucky is unique in many ways. For example, not only are we a senior living community but we also have a pediatric day care and preschool on our Louisville Campus. Meaning we serve individuals of all ages and provide career opportunities for you to interact with students and/or aging adults. A career in childcare offers a special opportunity to shape the future generation. Childcare professionals help children develop and prepare for their next steps during their most formative years. They also offer guidance and support as students develop social, emotional, cognitive and physical skills. Childcare professionals can find purpose in creating a safe and supportive environment that allows children to explore their curiosities, pursue their interests and build strong relationships with others.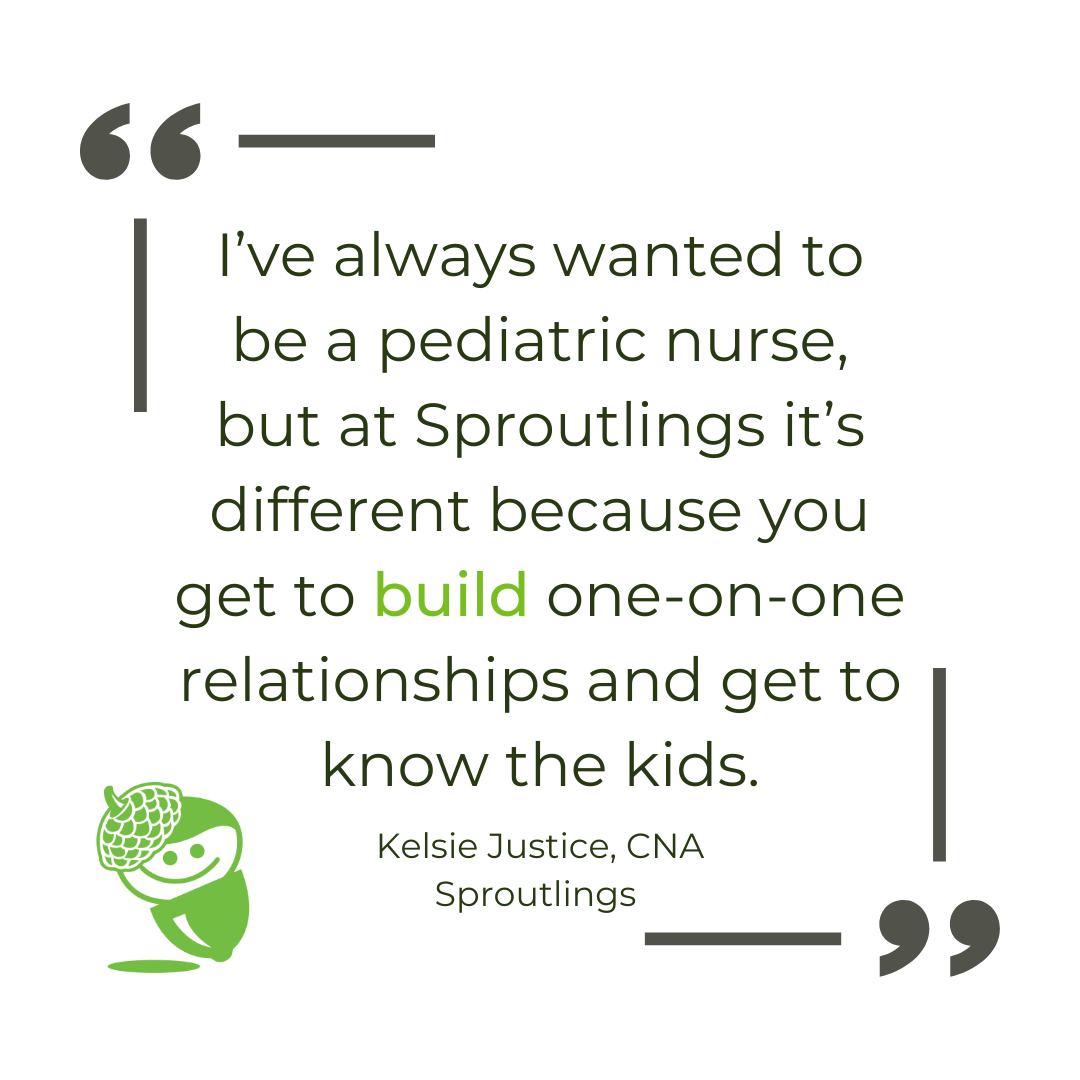 Sproutlings Pediatric Day Care & Preschool has many great opportunities to work with children in both medical and non-medical positions, including lead teacher, teaching assistant, certified nursing assistant and nurse. Sproutlings is the only integrated PPEC center in the region that integrates children of all abilities. They serve both medically-fragile and typical children. Sproutlings gives parents the peace of mind of knowing their children are well cared for in a secure environment. This unique approach is also set in an intergenerational atmosphere alongside Masonic's senior living community. By fostering a love for learning, promoting positive behavior and encouraging self-expression, childcare professionals can help shape the future generation and make a lasting impression on the world.
Find Your Purpose Today
Finding your 'why' in your career is an essential component to overall job satisfaction and fulfillment. It's not always an easy question to answer, but exploring different career paths and being open-minded to new opportunities can help guide you towards a career that aligns with your values and passions. Clinical, hospitality, customer service or childcare careers all offer a variety of opportunities for you to make a positive impact on the lives of others while finding meaning in your work. Whether you are a recent graduate or someone looking to make a career change, exploring these career paths can lead you to a purpose-driven career.
Interested in learning more about career opportunities at Masonic? Visit our careers page, send us an email at info@masonicky.com today or text the word Masonic to 502.236.5487 to apply!
May 22, 2023