Rooted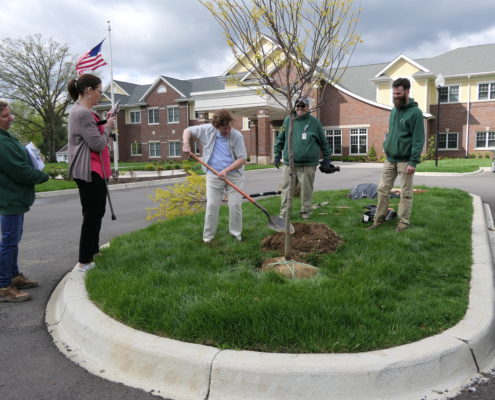 Modeled after the U.N. program, Plant for the Planet: Billion Tree Campaign, LG&E and KU Industry's Plant for the Planet grant is bringing sustainability and beauty to the region. The goal of the U.N.'s campaign is to bring individuals, communities and businesses together to collectively plant more than a billion trees worldwide each year.  LG&E and KU's program targets nonprofit organizations and local government agencies to support this effort with $75,000 designated toward the tree planting initiative.
Masonic, through funding from the Plant for the Planet, has focused on planting trees native to Kentucky. The campus features more than 100 different varieties of trees and shrubs, native to the State.  This year, Masonic was gift an additional $2,500 to plant 20 trees which contribute to providing better shade, enhanced air quality, and natural beauty to the Louisville Campus.
Click here for more Community Cares stories.
August 17, 2019