Seniors Refresh Their Holiday Traditions for Community Living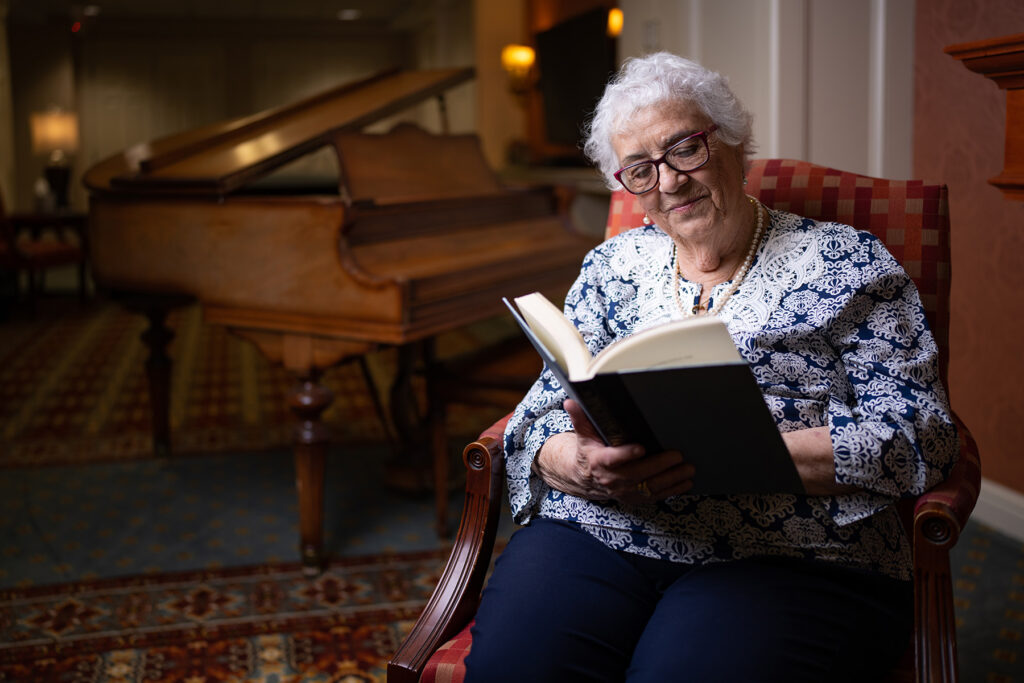 It's hard to talk about the holidays and not have long-treasured traditions come to mind. Many families spend Christmas Eve gathering around the tree in hopes of capturing the children all smiling in their Christmas pajamas. Others cherish celebrating the Festival of Lights and lighting the menorah. So many can recall spending Thanksgiving morning mastering grandma's sweet potato pie recipe. For some, the holidays mean traveling to see family near and far.
As we age, we may stick true to our favorite traditions, pass on our customs to the next generation or rethink the holidays and create new ones. When contemplating a move to the senior living community, many wonder how they can continue beloved traditions or how their life might change during the holidays. What will they do with their family heirlooms and decorations?
Masonic Homes Kentucky's independent living residents find ways to bring important traditions with them.
Home is where the family is
At Miralea, resident Dot Smith has found more space to host her large family. "This is my house, and now I have even more room to entertain family and friends."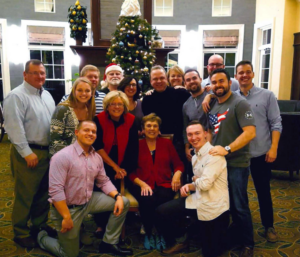 Dot reserves a large private room at the community and invites her whole family, now 24 people in total, for Christmas dinner. Her family keeps the same tradition of spending time with in-laws in the morning and coming together at her home in the afternoon for dinner.
"We decide on a menu, sometimes a full feast and other times hors d'oeuvres, and we enjoy each other's company and play silly games," said Dot.
In addition to spacious apartments, Masonic's communities offer private rooms that can be reserved, full-service restaurants, as well as outdoor patios and courtyards.
Vice President of Sales Brent Bayes talks with prospective residents daily and adds, "We design communities that encourage socialization and entertaining. Residents want to host their families and friends just like they did in their own home. We make that possible."
Along with family time, Dot has easily adapted other traditions to community living. "I used to host my ladies church group at my home, but now I host them here."
Thanksgiving was usually hosted between her house and her sisters in Cincinnati. Now she goes wherever she's invited. "When I moved to Miralea 10 years ago, my kids were able to go through and pick which items of mine they wanted. Now when I go to one of my daughters' houses for Thanksgiving, I'm able to eat dinner at my dining room table. My other daughter has my china and silver so I get to enjoy my place settings at her house."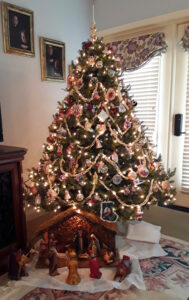 Together under the tree
On the third floor of Miralea, resident Minnie McDonald has a lot in common with Dot. Both have lived at Miralea for 10 years, and have very large families. Minnie and her family also keep true to their holiday tradition of getting together for Thanksgiving and Christmas.
"We used to call around a month in advance to find a restaurant for brunch with a private room big enough to handle nearly 20 people. This year, we decided to reserve a room at Miralea for Thanksgiving so we can spend more time together and less time traveling to and from a restaurant. We make a whole day of it just like when I lived in my home."After Christmas brunch, the entire family files into Minnie's apartment, one of the largest two-bedroom apartments with 1,360 sq. ft. "I still put up a Christmas tree with some of my favorite ornaments in the corner and bring in chairs from the patio for the adults. The kids are happy to sit on the floor."
Saving the joy for future generations
Preserving memories for younger generations was important to longtime resident Glenna Heinz. She took a different approach and created something that would withstand time.
Her book, Our Family Christmas Story, opens with, "Christmas was always taken seriously at our house." The book is a collection of family traditions, memories and photos that she created and gave to her kids.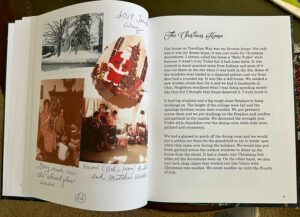 "I've always written stories. My mother was a school teacher and was always telling stories. I wanted to capture all our traditions and pass them on to my children, two of whom were Christmas babies."
Her house in the Highlands of Louisville was the epitome of holiday cheer. When she moved, she reserved one of her walk-in closets specifically for Christmas décor. "My grandson came to help me decorate a couple of years ago." He said, "Grandma you have too much." I put it all out and asked him again if it was too much, and he said, "It was perfect."
If at some point Glenna decides to forego her own decorations, Masonic ensures that every community glows with holiday cheer – from uniquely designed trees to lighting up the Menorah along with further festive touches throughout.
Glenna always looks forward to visiting with her family, whether at her place or theirs. And, after 20 years of community living, she's not short on friends. "For the holidays in between, I open my door and welcome in my neighbors to celebrate."
Discover the perfect place to continue your traditions or create new ones. Visit us for a tour and lunch by calling 502.515.2403.
November 16, 2022