Overcoming West Nile Virus with Rehab
It started with something so small. Mary Lou Northern of Louisville was an active outdoorswoman who cycled, hiked and backpacked the Appalachian trail. For years, she had worked as a senior advisor for major arts and parks projects in the city. But in 2015, her lifestyle changed dramatically when a small insect – a mosquito – changed her life in a huge way and left her unable to walk.
"It was really devastating," she said. "There was a period when I didn't think I'd make it, but I wasn't ready to go." After returning from a trip to Montana, Mary Lou, 68 at the time, began having trouble walking, experienced strange sensations in the spine and noticed her mind was foggy. She was rushed to the hospital, where doctors in Hazmat suits examined her. She and her family waited for two weeks for a diagnosis.
The diagnosis that finally came was shocking – West Nile virus. To Mary Lou's surprise, health experts believed the mosquito bite had occurred in Louisville. She knew that there had been talk of the infection being spread by mosquitos in Louisville that year, an infection that in less than one percent of cases results in serious neurological
disease. Those over age 60 are at the greatest risk for severe disease.

Choosing Masonic Homes Kentucky
For Mary Lou, it was the staff at Masonic Homes Louisville's Sam Swope Care Center that help
ed her overcome the challenges the disease brought with it. "It makes me emotional, but the staff at Masonic – the rehab staff – is just phenomenal," said Mary Lou. "They have worked with me on getting me healthy again." Soon after her diagnosis, Mary Lou was sent to a local inpatient rehabilitation facility for a month. She could barely speak, couldn't move her legs and needed help with everything except eating. She had also lost most of her voice, and couldn't move her hands up past her neck.
Mary Lou needed long-term care, so her three adult children started researching other options for her. That's when they discovered Masonic Homes. "They know my love of parks, and my kids knew how important it was for me to be in an environment with trees, where the natural environment was as important as the accommodations. They liked the feeling of Masonic Homes – that it would be really supportive. They had a kitchen, bedroom and bathroom in the
rehab center to practice daily living skills, and they hadn't seen that in other places."
She quickly found that the Masonic Homes rehab program was able to help a wide variety of patients, including herself.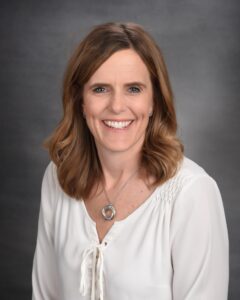 "We provide short-term rehabilitation, long-term and outpatient," said Natalie Tinsley, Sr. VP/ Therapy Services at Masonic Homes Louisville. "We can take care of individuals with simple sports injuries, individuals with orthopedic needs and those with neurological disorders. We can treat anyone with a minor injury such as a sprain, to a more severe disorder such as a stroke."
Mary Lou began rehab at Masonic Homes in December 2016, and after just a few months, she completed her first goal of being able to take care of herself again and was able to return home. When she initially started rehab, she was in diapers, she noted. "It was horrible."
Now, Mary Lou is able to cook, walk once a week with her sisters and husband, pull weeds and make the bed.
Cutting-Edge Rehab Technology
Technology like Jintronix, featuring therapeutic interactive games and functional assessments, has played a part in Mary Lou's progress. The program, which uses a motion-sensing camera mounted to a TV to monitor participants' movements, offers fun exercises that accelerate recovery. Mary Lou attributes her success to the Masonic Homes rehab team and says she appreciates how they listen to her feedback and goals and incorporate it into her therapy.
Thanks to her hard work, Mary Lou has graduated from a wheelchair to a walker. She uses a rolling walker now for trails so she can continue to visit parks.
"This year, we also got rid of the ramps at my house," she noted. "That was cause for celebration." The gains Mary Lou has made are "tremendous," said Natalie. "She's been a true success story and those are the things that are most rewarding in our job."
December 12, 2019