Masonic Will Always Be Home
Alumni students return to campus as residents
Crescent Grove residents James Sandlin and Myrtle Smith first came to Masonic as children and share their experience of living at Masonic, then and now.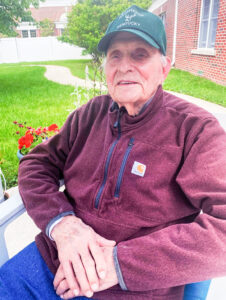 In 1989, the Home's last child left, and the focus shifted to providing senior care, building the Pillars Assisted Care Center, now known as Crescent Grove Memory & Personal Care.
James Sandlin is a current resident at Crescent Grove Memory & Personal Care Community, and he is also an alumni of the original Masonic Homes. James first moved to Masonic with his siblings in 1934 at the age of four and stayed until 1946.
When reflecting on what life was like growing up at Masonic, James said, "Masonic Homes was a very nice place. Every child there had a father who had been a Mason like mine was. We were lucky to grow up at Masonic Homes. The school was good and I did everything from clean cottages to work in the print shop, some students worked on the farm. There was a nice school building and hospital. There was everything."
After graduating high school in 1946, James attended the University of Kentucky.
I couldn't have gone to college if I not lived at Masonic Home. It was a good school and a good place where we worked. I enjoyed everything about it."
After college, James became a teacher and moved to Northern Kentucky where he met his wife and settled down. He eventually became a principal and served several years in the Air Force. James stayed true to his roots by becoming a Mason as an adult.
"I am a proud Mason. I had to be a Mason because of what they did for me and my brother and sisters. "It was good experience and taught me how to do a job for myself. Now I'm here again and it is tremendous, very clean and very nice."
---
Myrtle Phelps Smith is a fellow Crescent Grove resident and Masonic Homes' alumni. Myrtle moved to Masonic at the age of 6, where she started first grade.
"We had a good school and good teachers, which we were known for. We played on a great playground that had swings and a sliding board but we also worked. I've always enjoyed being at Masonic Homes Kentucky."
Myrtle graduated high school at Masonic Homes and went to work for the Grand Lodge of Kentucky, F.&A.M. where she did a lot of typing and managing of the filing system, sorting the data and typing letters on a typewriter.
She laughed and said, "There was always something to do there, we never sat idle!"
Masonry has always been a part of Myrtle's life, her father and husband were Masons and her son followed in their footsteps.
"I have two wonderful children, a son and a daughter and I have grandchildren and great-grandchildren. I have a wonderful family. My daughter lives right down the road from me," said Myrtle. "This used to be my home and now it's my home again. I always say I've come back and gone full circle."
Like many others who grew up at Masonic, James and Myrtle look forward to the annual Alumni reunion, held on the last weekend of June.
"I've always enjoyed coming to the Sunday brunch," Myrtle said.
The reunion is a special two-day event where they alumni gather together to catch up, reminisce and visit the place they once called home – a community James and Myrtle are proud to call home again.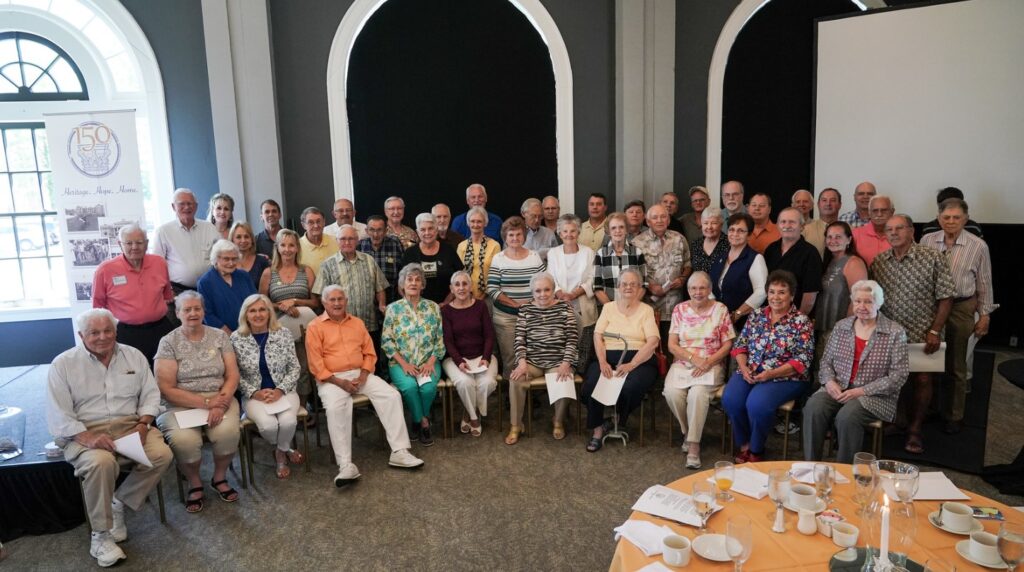 June 17, 2022