Masonic Hires Collins-Snow as Clinical Resources Director
FOR IMMEDIATE RELEASE
Media Contact:
Darlene O'Bryan, Communications and Marketing Director
dobryan@masonicky.com
Masonic Hires Collins-Snow as Clinical Resources Director
LOUISVILLE, KY (Nov. 29, 2022) – Alison Collins-Snow '10, BSN, RN, was recently hired as clinical resources director at Masonic Homes Kentucky. She brings more than 18 years of experience in long-term and skilled nursing care to this newly created position.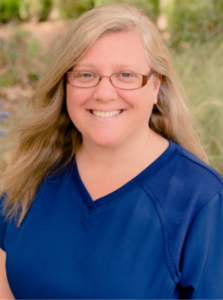 Collins-Snow will provide compliance support and assistance to the senior vice president of risk management and Masonic's nursing teams. She will assist with the development and oversite of clinical quality assurance programs, clinical mentorship programs, development of policy and procedures related to clinical processes, policies and education as well as conduct quality audits, education and training and provide a consultative and supportive role to directors of nursing.
Prior to joining Masonic, Collins-Snow worked at Nazareth Home for five years with her last role as director of quality and education. She received her Bachelors of Science in Nursing from the University of Louisville and is a certified dementia practitioner. In 2019, she received the LeadingAge Kentucky Outstanding Service Award for Nursing Excellence and a top 10 finalist for the Kentucky Association of Health Care Facilities and Kentucky Center for Assisted Living (KAHCF/KCAL) Nursing Care Award.
###
About Masonic Homes Kentucky
Founded in 1867, Masonic Homes Kentucky's aging care services include independent living, assisted living, personal care, rehabilitation therapies, memory care, skilled nursing care, home care, dialysis, medical clinic and child development. Its campuses are located in Louisville, Shelbyville and Northern Kentucky. For more information, visit www.masonichomesky.com.
November 29, 2022