How to Find a Job in Senior Living Near You
Working with seniors is a thriving field with plenty of opportunities. Long-term care including assisted living and memory care communities bode well for continued job stability and growth.
According to Statista, the average life expectancy in the United States has increased to 76 years for males and 81 years for females. In addition, census projections indicate that by 2030 Baby Boomers will be 65 or older, securing the demand for professionals with knowledge and experience in aging and eldercare.
Senior living communities, like Masonic Homes Kentucky, are continuously looking for individuals with various skill and education levels, making this an excellent industry for a wide range of job seekers. Your decision to find a job in senior living is a smart career choice.  Especially if you're compassionate, patient, and enjoy working with seniors.
Here's all you need to know about the industry and how it could be the perfect fit for you.
Types of Senior Living Communities
There are various types of senior living communities. Some specialize in a specific level of care. Others offer extensive care at multiple levels in one community. Researching and understanding the different types of senior living options is a great place to start your job search. Start by determining the best fit for your interests, skill level, and current and future goals.
Retirement Communities
Retirement, active adult or independent living communities are designed for healthy, active seniors (usually 55 or older) who enjoy social activities with their peers. Retirees looking to downsize and enjoy life and travel without the hassle of home maintenance are usually residents of independent living communities.
These communities offer a wide range of upscale amenities like wellness centers, spas, scheduled transportation, walking trails, craft shops, daily chef-prepared meals, hair salons, and fitness centers.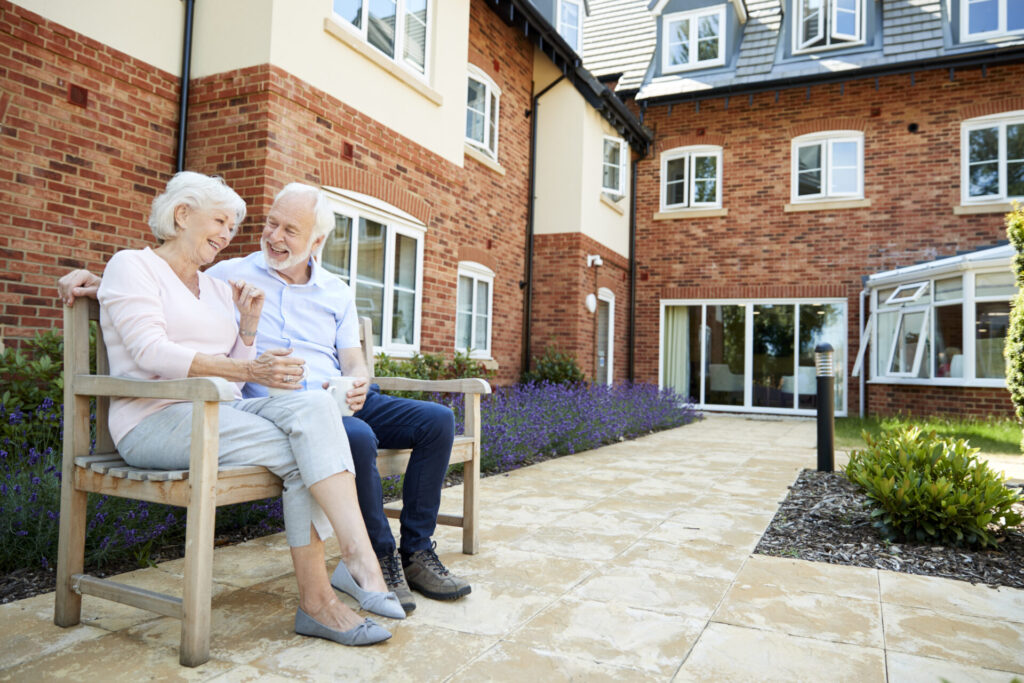 Assisted Living Communities
Assisted living communities are perfect for aging adults who enjoy a variety of social and wellness activities, but need help with physical activities such as bathing, housekeeping, and dressing.
A career in assisted living is an excellent choice if you're starting your career, do not have a medical degree, and prefer working with seniors who require minimal medical assistance.
Memory Care
Memory care communities offer individuals with Alzheimer's and other forms of dementia, safe and secure environments.
Masonic Homes of Kentucky has two memory care centers in Louisville, KY.  Both locations have specially trained staff that provide 24/7 support for residents and their families. Residents enjoy individualized nursing care in secure, safe, and comfortable surroundings.
Continuing Care Retirement Communities (CCRCs)
Continuing care retirement communities combine several types of senior living options in one location. These communities are part independent living, part assisted living and part skilled care.
Masonic Homes of Kentucky is a continuing care retirement community that combines multiple levels of care, all on the same campus.
The different levels of care offered in CCRCs make this an exceptional place to start and grow your career.
Types of Senior Living Jobs Near You
Whether you just graduated from high school or have a degree, there are many opportunities for you in this growing and dynamic field.
Continue reading to get acquainted with senior living jobs near you.
Executive Director
The executive director of a senior living community runs the entire community. They're responsible for making sure the community operates smoothly. From marketing, operations, hospitality, sales and hiring, the executive director is the face of the community.
To secure an executive director position, you need leadership, problem-solving, and decision-making skills, along with a degree in business or health care management. Individuals with extensive experience in management or senior living communities may move into an executive director position without a degree.
Certified Nursing Assistant (CNA)
Certified nursing assistants work under the supervision of registered nurses. They're responsible for helping patients with eating, bathing, grooming, turning, transporting, and more. CNAs often assist registered nurses by checking vital signs, changing bed linens, dressing wounds, gathering supplies for doctors, and documenting health concerns.
Although a degree is not required to become a CNA, you will need training and a postsecondary non-degree, as well as a certification. Each state determines CNA certifications, so make sure you research your state's certification process and exam requirements.
Learn more at Masonic's Pathway to CNA Program.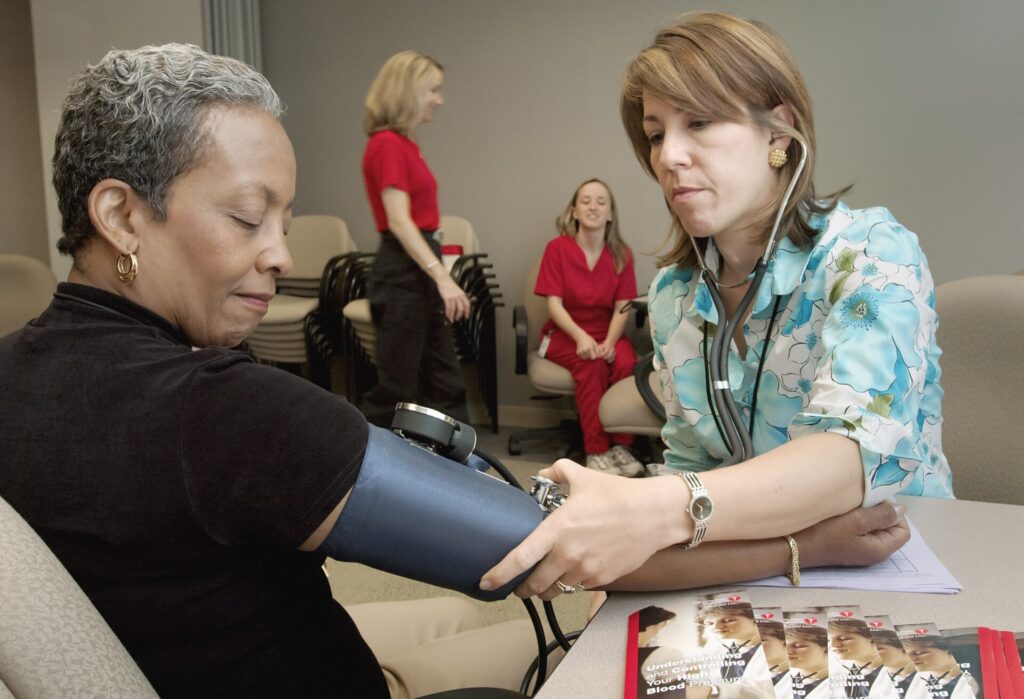 Registered Nurse (RN)
Registered nurses play a crucial role in the health care of residents in senior living communities. Depending on the type of community, a registered nurse may be available 24 hours or on an on-call basis.
An RN is responsible for managing and observing the total medical care of residents, including creating initial care plans, giving injections, drawing blood, preparing IVs, managing CNAs, and supporting patients and their families.
RN's must obtain an Associate Degree in nursing, in addition to the successful completion of The National Council Licensure Examination (NCLEX).
If interested, you can also specialize in geriatrics.  Geriatric doctors specialize in caring for aging adults who have complex medical issues. This specialization would benefit senior living communities like Masonic Homes of Kentucky.
Occupational Therapist
Occupational therapists in senior living committees use therapeutic techniques to help patients who are disabled, injured, or have cognitive issues improve their level of functioning. They help patients learn to perform daily tasks like bathing, dressing, feeding, and cooking for themselves. A bachelor's and a graduate degree in occupational therapy are required to pursue a career in occupational therapy.
Physical Therapist
Unlike an occupational therapist, a physical therapist specializes in conditions that limit a person's ability to move. They design custom exercise plans for patients who suffer from injuries or medical conditions. Physical therapists focus on helping patients increase and maintain mobility. Educational requirements include a bachelor's degree and a doctor of physical therapy degree. You will also be required to pass the National Physical Therapy Examination.
Activities Director or Life Enrichment Director
The activities director is responsible for planning and organizing events, socials, and trips for residents. This is an excellent position if you're creative, flexible, social, and have a background in event or recreation planning. A degree or certification in recreation is helpful but not required.
Hospitality Manager
From the hospitality manager to servers, bakers and cooks, there is a place for many culinary positions in a community. The hospitality manager is responsible for dining services and food service departments in addition to overseeing food planning, preparation, and maintaining sanitation and safety standards. Responsibilities may also include hiring, training, and directing cooks, wait staff, and chefs.
There are opportunities for dietary directors and other health-related professionals on the dining team. A degree is not always necessary, but several years of experience in food service and hospitality in a senior living community are helpful.
How to Search for Jobs in Senior Living Near You
Once you've chosen a career path. Consider your current experience along with any additional certifications or degrees that are required before you begin your search.
Prepare a targeted, well-written resume highlighting your previous jobs, skills, education and career goals. Create a customized cover letter for each job description. Use your cover letter to highlight previous experience, explain why you'd be the perfect candidate and your knowledge of the company. Cover letters are great if you have minimal or no experience.
Here are some of the most effective methods for finding jobs in senior living.
Career Websites and Job Boards
Senior living communities often use job search sites like Indeed. Upload your resume and cover letter on each site. You can also set up alerts to your email, so you're notified when jobs that match your search criteria become available in your preferred city.
Make sure to set up specific searches based on your experience, job title and salary requirements. Many of these sites offer resume builders and articles related to specific industries. This is a great way to stay on top of the industry, get interview tips and master industry jargon.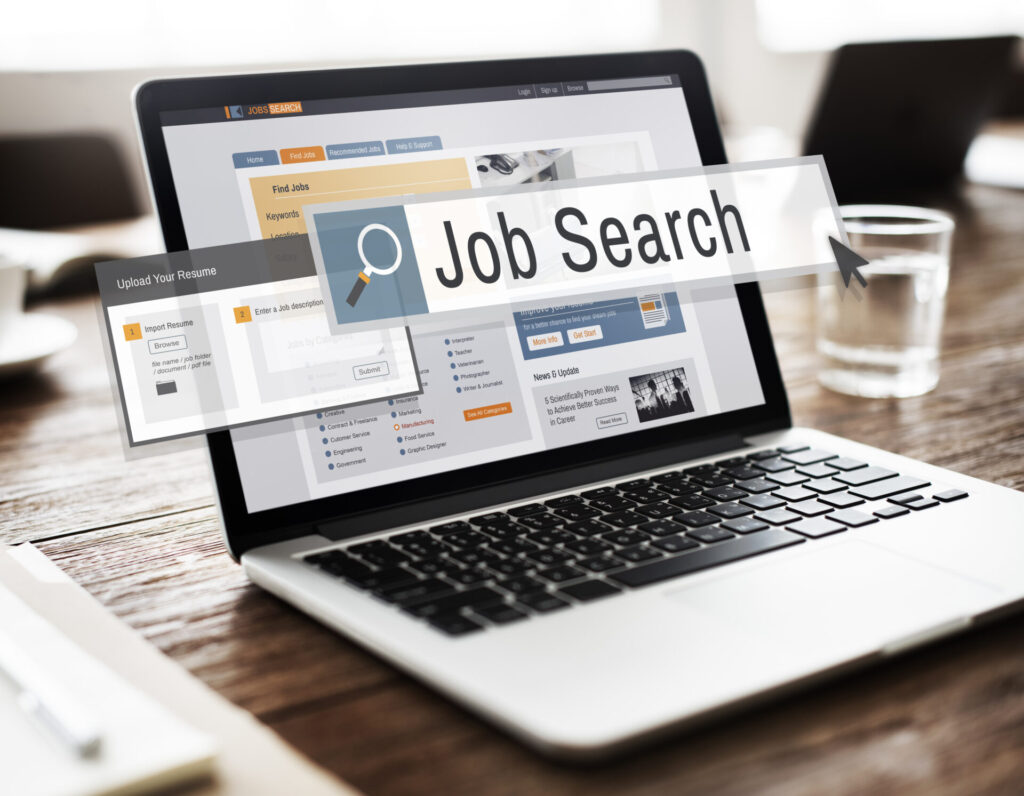 Networking and Referrals
Networking is still one of the best ways to find open positions. Don't be afraid to reach out to family and friends to let them know that you're looking for a job in senior living.
Facebook is a great place to let people know that you're searching for a job. Attend job fairs in the senior living industry, connect with professionals on LinkedIn, and look for senior living professional associations in your area.
If you're in high school or college, check with your counselor or career center. These are helpful resources for job placement, resume preparation and alumni connections.
Senior Living Community Websites
Visiting the career page of senior living communities is the most efficient and productive way to find jobs in your area. Read the about us page and review open positions and the requirements for each. If a position is not available in the area you're interested in, set up a job alert.
Call or visit communities with open positions, introduce yourself, send your resume, and ask for an interview.  If job openings are not currently available, ask if you can email or drop off a resume for the hiring manager. Make sure you follow up on your resume. A phone call is a great way to distinguish yourself from other candidates.
Wrap up and Next Steps
Congrats! We hope you have a better understanding of the senior living industry, the types of careers, and the requirements needed.
Many senior living communities welcome and appreciate volunteers. This is a great way to learn the business, make connections and get your foot in the door for future opportunities. Consider taking an entry-level position or volunteering at a senior living community until you complete your degree.
If you'd like additional information on types of senior living communities and jobs, check out Masonic Homes Kentucky.
July 24, 2022