Downsizing – Where to Begin?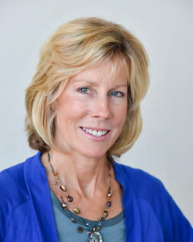 Many older adults feel like the prospect of moving to an independent living or assisted living community is daunting knowing they will have to pare down decades worth of possessions and memories.
"Many people are just so overwhelmed," Said Lynn Madeiros, of Staging Your Next Move, a relocation and professional organizing firm that regularly helps people downsize and move. "They don't even know where to begin."
Lynn offers several tips on how to get your own downsizing efforts off the ground and tackle the task gracefully.
Obtain a floorplan – Most communities can offer you a floorplan of your new space, so you can get a good sense of what furniture may or may not fit in the new space and know what you need to keep or eliminate. Also, familiarize yourself with how much storage space will be in your new home. Take note of drawers, cabinets and closets so you can have a better sense of what will actually fit.
Consider your new lifestyle – "Think about how you're going to be spending time in the new space," said Lynn. "It's a different environment and maybe you're going to have more time for doing puzzles or a craft they haven't been able to do… so set up the new place with that in mind." Your new environment may include having meals cooked for you, so you won't need to take as many pots and pans.
Digitize your photos – Photographs take up a lot of space in albums and boxes, but it's bulk you can eliminate, thanks to technology. "Truly a good way to handle it now is to digitize them or make a memory book of them," said Lynn. "You can either send them off to an online site or take them to a local place." Once digitized, they can be viewed on your computer, iPad or phone if they're stored on an offsite server accessible online. You might also choose to turn your favorite digital photos into photo books that function as coffee table books, via websites like Blurb, Snapfish, Shutterfly and others.
Learn to let go – Thinking you will use something again "someday" is no longer a good answer when you're downsizing. Sentimental items in particular are difficult for many people to let go. However, taking a photo of the item is a good way to still have it in one form, yet frees yourself up in terms of space. "I think you just have to remember those memories are in your heart and stay there forever," Lynn said. "The item is just an item."
Sell or donate items – While family members may want some of your furniture or decor, it's rare that they want many things, Lynn said. Styles change over the years, and what suited you often does not suit your children or grandchildren. However, depending on how much you have and its value, an estate sale or auction may be a good option to clear out remaining items. Or, there are plenty of worthy charities in the community that will gladly take old furniture, clothing and more.
September 17, 2018