Community Living Makes Travel Easier
Travel plans are back on, airports are packed, and the excitement of taking to the open road has a renewed spirit. In fact, travel during the recent Thanksgiving holiday was almost at pre-pandemic volumes. According to AAA, 49 million Americans were estimated to travel by car and another 4.5 million flew to their destination.
However, the logistical side of planning a trip can be quite harrowing, especially for home owners.
Two avid travelers found a solution for making their passion for travel less fretful and more carefree through community living.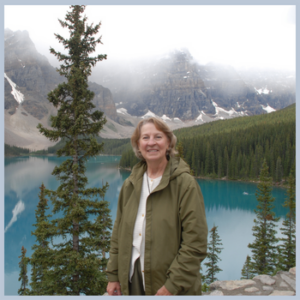 The World Explorer
Miralea independent living resident, Donna Peak, was bit by the travel bug in college. "I always wanted to travel and I figured out early on how to make that happen."
While planning a trip can be complicated, from destination selection to air fares, hotel and car reservations, home owners have extras to think about like holding the mail and newspaper, finding someone to watch their house, scheduling pet care, yard maintenance and the list goes on.
Owning a home made traveling a lot more involved for Donna, and made community living so appealing to her. "So many things I used to worry about when leaving for a trip have been eliminated by moving here. I just let the concierge know when I'll be back and I'm off to enjoy my trip."
"I know if there's an emergency like a power outage that I don't have to worry because there are people here handling it."
Masonic Vice President of Sales Brent Bayes explains that community living is designed to make life easier. "When you take away the burden of home maintenance and upkeep, you can enjoy more time to do what you want when you want, like travel. Our communities are staffed with professionals who ensure everything runs smoothly while residents enjoy living."
Donna already has two trips scheduled for 2023. "I always say my favorite trip is the next one."
Moving to Masonic enables Donna to continue her passion with greater ease. "Being able to travel with fewer worries was one of the reasons I moved here. I was looking for more carefree living. I have no responsibilities – if I want to go I just book a trip and go."
Plus, with Life Care, Donna can travel with the peace of mind knowing her future health care needs are covered.
_________________________________________________________________________________________________________________________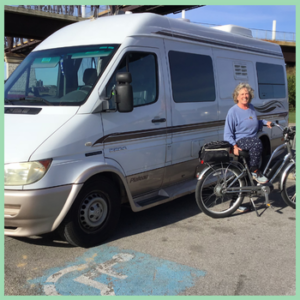 The Happy Camper
Village independent living resident Lucy Lee's dream was to own an RV. After retiring as a director of a local not-for-profit, she made her dream come true. "It's small but it's my only vehicle so I take it everywhere. It has two beds, a kitchen and bathroom."
Prior to moving to Masonic, four-and-a-half years ago, she had to pay someone to check on her house when she traveled. Her neighbor also had the number of an emergency contact in case something happened.
"Since I moved here, it makes it so much easier to travel. I don't have to worry about raking leaves, mowing the yard or making sure someone checks on things. I was gone last week, and when I returned there was a note on the table that said someone had changed my furnace filter. I hadn't even thought about changing my furnace filter, and I didn't have to thanks to living here."
Traveling for Lucy is as simple as turning down the thermostat and informing the business office she will be gone. "We even have a post office on campus, so I can just walk over and complete the form to hold my mail."
Living on a campus with 24 hour security also has its benefits. Along with feeling safe personally, Lucy has the perfect place behind her building to park her RV under a security camera.
Lucy travels a total of five to six months out of the year. "I usually go north for the summer and south for the winter. Sometimes I travel alone and other times a friend will meet me on my adventures."
Living at Masonic, Lucy has her private apartment and her house on wheels making it easy for her to go at the spur of the moment with complete peace of mind that things are taken care of while she's gone.

December 15, 2022