Collier Recipient of 2022 Ira O. Wallace Award
FOR IMMEDIATE RELEASE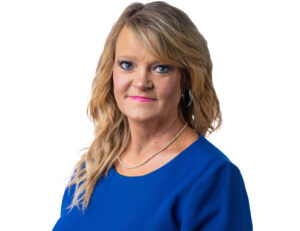 Media Contact: Darlene O'Bryan, dobryan@masonicky.com
LOUISVILLE, KY (Nov. 30, 2022) – Masonic Homes Kentucky's Senior Vice President of Risk Management Conjuna Collier, was honored as the 2022 Ira O. Wallace Award recipient at the Kentucky Association of Health Care Facilities/Kentucky Center for Assisted Living (KAHCF/KCAL) Quality Awards banquet on Thursday, Nov. 17.
Collier oversees Masonic's risk management including compliancy with state and federal regulations governing long-term care. During the pandemic, she led Masonic's COVID-19 Response Team and COVID Hotline. She was named a 2021 Health Care Hero by Business First Louisville for her efforts during the pandemic.
She volunteers for several regulatory advisory committees and chairs KAHCF's Survey/Regulatory Compliance Committee. Collier was appointed chair of a task force with the Office of Inspector General and Kentucky legislators to study the potential effects the Kentucky Supreme Court's ruling to restrict the Governor's emergency powers would have on certain policies, including some that affect the senior living industry.
Betsy Johnson, president of KAHCF/KCAL, said, "We are honored to award Conjuna Collier with the distinguished Ira O. Wallace Award. Conjuna has been an active and dedicated board member for many years. Her leadership and knowledge of the long-term care profession is deeply valued."
###
About Masonic Homes Kentucky
Founded in 1867, Masonic Homes Kentucky's aging care services include independent living, assisted living, personal care, rehabilitation therapies, memory care, skilled nursing care, home care, dialysis, medical clinic and child development. Its campuses are located in Louisville, Shelbyville and Northern Kentucky. For more information, visit www.masonichomesky.com.
November 29, 2022