Caring Considerations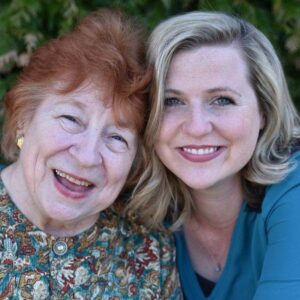 Asking the right questions is key to finding the right aging care community
The question of where we choose to live throughout our lives—from renting our first apartment to purchasing a family home— is among the most important choices we make. Perhaps because of that pressure, many people find themselves overwhelmed when looking for an aging care community. Many simply put off looking all together.
"Most people only think about aging care after an unexpected event leads to an urgent need, such as a fall or medical emergency," said Jade Goble, client services director for Grove Pointe Assisted Living and Crescent Grove Memory & Personal Care Communities.
"Being proactive is key. Pre-planning allows you to be empowered in the process before the need arises," Jade added.
The first step in selecting the right community is determining the level of care you or a loved one needs.
Older adults who enjoy an independent lifestyle, but who need assistance with transportation or housekeeping, may have their needs met in an assisted living community. On the other hand, those with medical conditions may feel more secure in a personal care community with on-site nursing staff 24 hours per day. Still others will find their optimal placement in a community with skilled nursing that specializes in specific treatment plans for dialysis and more.
Families should evaluate a variety of aging care communities prior to making a final decision, and be ready to ask the important, often difficult questions that will ensure they've found the best fit for themselves and their loved ones, said Sheila Hammond, director of community relations for Sam Swope Care Center.
The best questions to ask are below.
What are the things you or your loved one like to do? What are the things you want to see your loved one doing?
How happy residents will be in an aging care community will partially depend upon their ability to remain involved in the kinds of activities they have enjoyed throughout their lives. Whether it's taking a swim, going to the movies, playing bridge or attending lectures.
"For instance, maybe you would like to see Mom be more social," said Sheila. "Make sure you find a community with a wide range of activities she would be interested in and feel comfortable taking part in.
What are the dining and activity options?
Jade suggests asking to have a meal during the tour in order to evaluate the quality and variety of food options available. This is also a great time for potential residents and their families to watch staff and residents interact with one another. Ask to participate in an activity to further explore the environment of the community.
Does the size of the community feel comfortable?
Even the most comfortable common areas won't be used often if they are located far from the resident's room or apartment, particularly if assistance is needed to get from place to place. Kacey also notes that smaller communities offer residents more opportunities to get to know each other, as well as staff members, and create connections that greatly increase quality of life.
How long has leadership been in place, and what programs are in place for employee development?
Senior leadership with long tenure, plus scholarship or continuing education programs that reinvest in staff and encourage their development, indicate that employees are happy and secure, which creates stability for those in their care. "These are the things that encourage good employees to stay around," said Sheila.
Are there annual fee increases to consider?
In addition to being educated about monthly rates, potential residents should also ask about annual fee increases or additional costs associated with increased future care, and what programs may be available to offset those costs. Planning ahead helps reduce the chance that a resident will need to eventually move again due to financial concerns.
Can I meet the people who will be taking care of my loved one?
Sheila advised potential residents and loved ones to meet staff who will be on their care team. She will often tap current residents that may share the interests of the potential resident to spend a few minutes with them on the tour, as well. "Those connections are what help families feel comfortable that their loved ones are loved and cared for," said Sheila.
Looking for more information? Check out Jade's community visit checklist.
February 17, 2019