Building A Brighter Future
Generous grant from Kosair Charities helps Sproutlings Pediatric Day Care & Preschool serve more children.
Since opening its doors on the Louisville Campus of Masonic Homes Kentucky in 2010, Sproutlings Pediatric Day Care & Preschool has had the distinction of being the only Prescribed Pediatric Extended Care (PPEC) center in the region. For nearly a decade, the center has integrated both medically fragile children and typically developing children in the same classroom, helping all children realize their potential while also teaching acceptance and compassion.
Since opening, the one-of-kind-center has witnessed a 360% increase in the number of medically fragile children served, prompting the need to expand and grow in order to meet the increasing demand. Thanks to a generous
multi-year grant totaling $1 million from Kosair Charities, Sproutlings recently unveiled four new preschool and pre-K classrooms and a multipurpose room, allowing for 26 additional students to be served. In addition, renovation
recently began on the existing building, which will allow the center to accommodate an additional 24 students.
"The incredible work done by the Sproutlings staff to help all children meet their full potential is both innovative and inspiring, and its impact on future generations in our community cannot be overstated," said J Scott Judy, CEO of Masonic Homes Kentucky. "We are incredibly grateful to Kosair Charities for helping us impact even more young children in the years to come."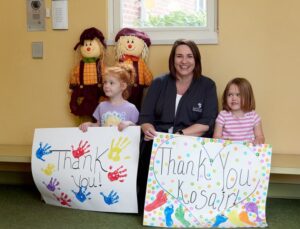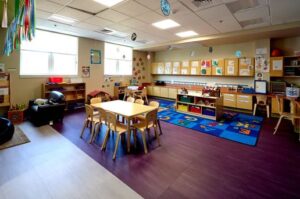 August 5, 2019