Big Gifts, Small Packages
All you need is a caring heart and a little determination to make a huge difference – just ask Dalton Page. Last year, as Christmas approached, 4-year-old Dalton Page began to worry about other children who may not receive presents around the holidays, and decided he wanted to help. He began saving money he received for Christmas and birthdays, and helping around the house and soon had $150 in his piggy bank.
A family friend who is also a Mason, told Dalton about Sproutlings Pediatric Day Care & Preschool and the medically fragile children it serves. Dalton knew instantly that's where he wanted his savings to go.
Dalton personally delivered his $150 to Sproutlings in April. To show their appreciation, President Todd Lacy and Chief Development Officer Jason Wilson invited Dalton to campus to present his donation and give him a tour of Sproutlings which included a chance to enjoy the community's playground.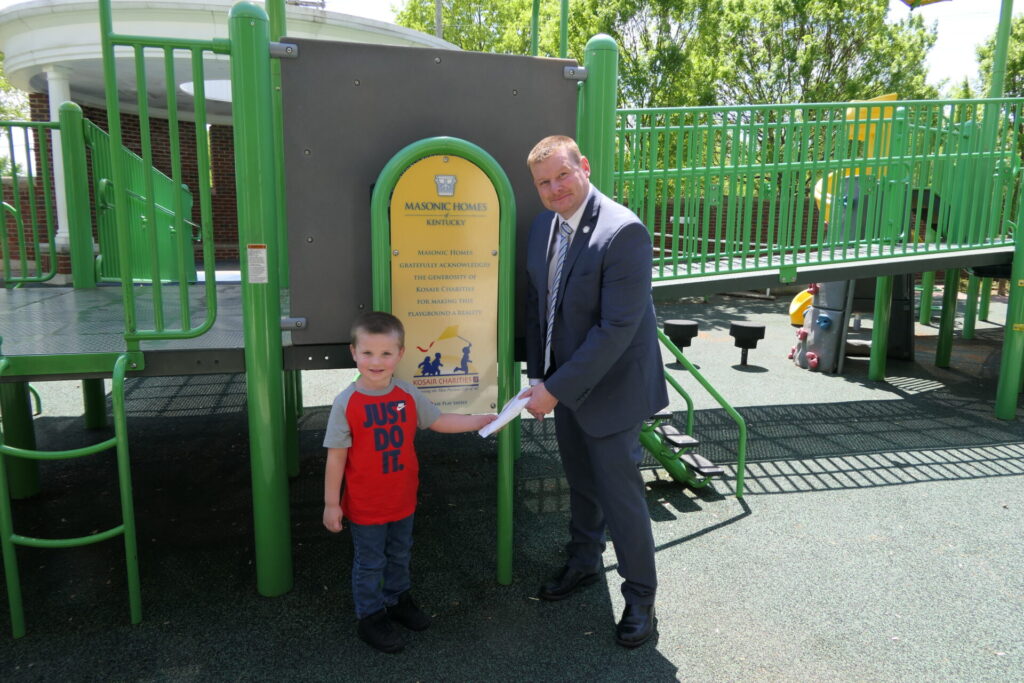 Click here for more Comunity Cares Stories.
July 10, 2019