Adopt-A-Resident Program
Adopt-a-Resident started three years ago at Masonic Homes Kentucky through the Grand Lodge of Kentucky F.&A.M. Excellence program. While the program was created to connect Masonic lodges and their members with residents for one-on-one visits and camaraderie, the overall premise roots much deeper with the knowledge that socialization and friendships are linked to living a happier, longer life.
The program is coordinated through Bruce Lott, Masonic Homes Kentucky's vice president for fraternal relations, who works with campus chaplains and other staff to identify residents who would benefit and enjoy this type of interaction. Once a resident is identified, Bruce sends interested lodges a brief resident biography to share among its members. For Conrad Everly, a Mason at Wingate Lodge No. 161 in Shelbyville, a common interest with resident Mary Sands, made the decision to participate easy.
Conrad used to deliver medications to the elderly and homebound and found himself building friendships with his customers. In 2019, he "adopted" Mary Sands, a resident at Masonic Home Kentucky Shelbyville, and quickly found they had a common interest — hiking.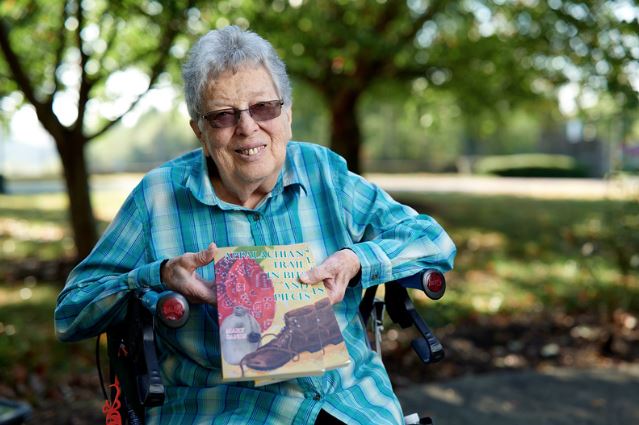 Mary's bio shared her love of hiking and her experience hiking the Appalachian Trail. In fact, she even wrote a book about it. Before his first visit, Conrad read her book and spent their first visit talking about their shared interest. Mary said that she enjoys her talks with Conrad, and every visit concludes with a prayer.
"I've always been a caring person but it's not about me, it's about her, Conrad said, "I always ask myself, 'How can I make her feel that I am there for her?"
Click here for more Community Cares stories.
August 19, 2019